Are you embarking on your next move? Whether you are moving for work or just for a change of pace, the process only seems to get harder! Especially if your family has grown or even if you are thinking of downsizing, packing up and moving can be difficult. Here at The Moving Squad, we want to help you with your moving process in any way possible, and packing services are a great place to start. There are so many advantages of professional packing services! Here are just a few for your consideration.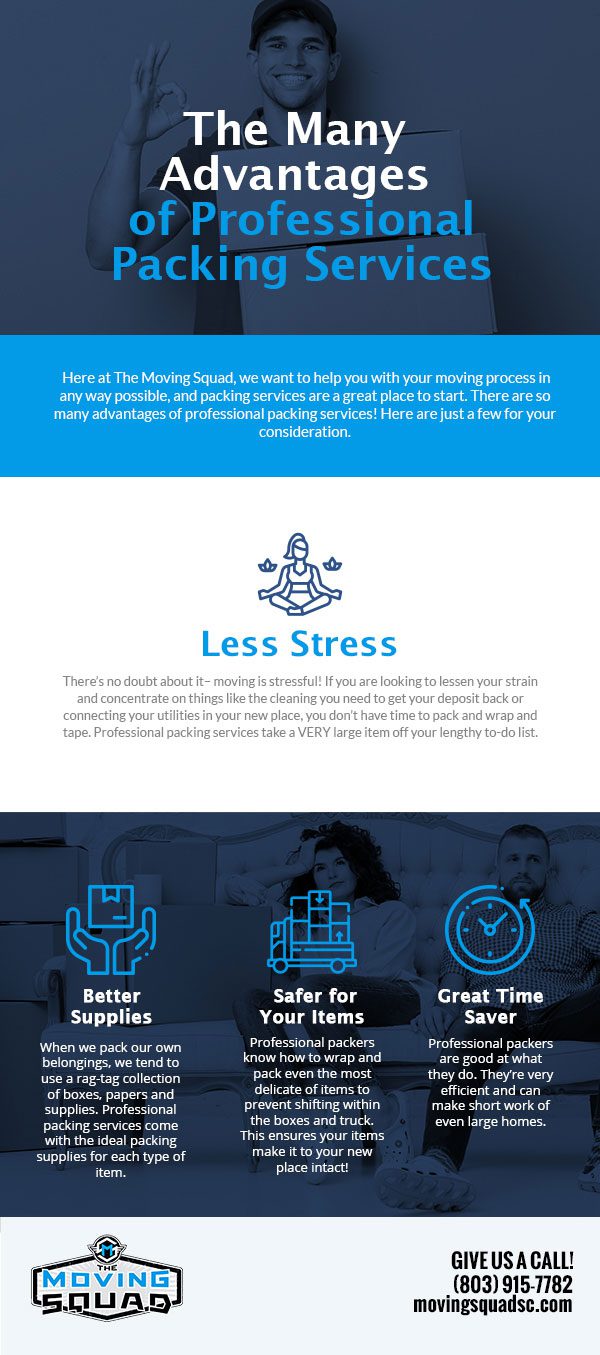 Less Stress. There's no doubt about it– moving is stressful! If you are looking to lessen your strain and concentrate on things like the cleaning you need to get your deposit back or connecting your utilities in your new place, you don't have time to pack and wrap and tape. Professional packing services take a VERY large item off your lengthy to-do list.
Better Supplies. When we pack our own belongings, we tend to use a rag-tag collection of boxes, papers and supplies. This doesn't always mean the best materials for our stuff! Professional packing services come with the ideal packing supplies for each type of item.
Safer for Your Items. Professional packers know how to wrap and pack even the most delicate of items to prevent shifting within the boxes and truck. This ensures your items make it to your new place intact!
Great Time Saver. Professional packers are good at what they do. They're very efficient and can make short work of even large homes.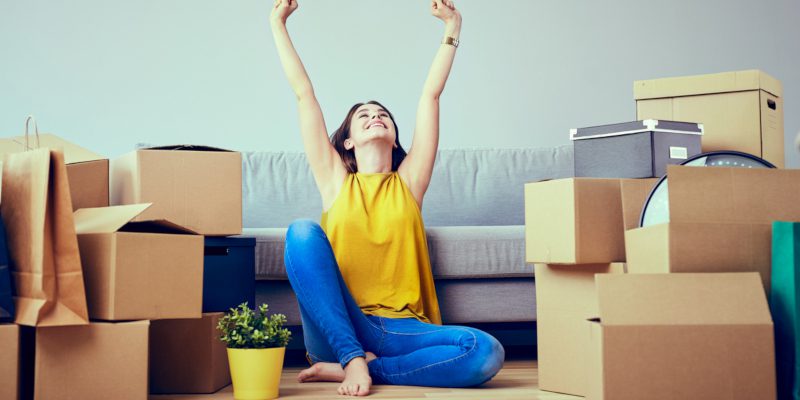 If you are worried about your upcoming move, let our professional packing services help you! Contact us at The Moving Squad to learn more about our services today.