There are some items that are unique, heavy or difficult to transport. Luckily, The Moving Squad is on your side when you require heavy-duty moving.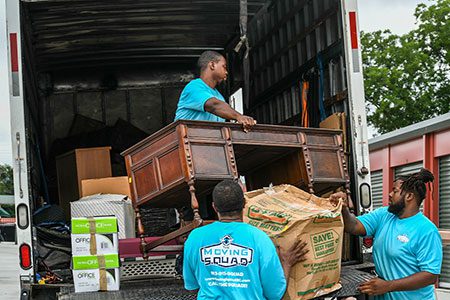 You need to find a professional moving company who will take care of all your packed up needs. It's not an easy task, but it is necessary for success! We understand that you might be anxious about the move. Let us take care of it for you so nothing gets left behind! The Moving Squad is an expert packer and mover, with decades experience in heavy duty moving across town or internationally – we've got everything covered no matter where your relocation takes place here locally at Home Team USA!!
We Transport it All, No Matter How Heavy or Unique
The Moving Squad is the team to call when you need something moved. We've got packing and transportation down pat – from furniture, appliances or even animals!
The Moving Squad- The Trusted Source for Local and Long‑Distance Moves
How is the Heavy-Duty Moving Process Different from a Standard Move?
Heavy-duty moves are no different from other types of moving. However, we will need more manpower to handle the biggest loads and make sure that everyone's safe during your transportation process as well protecting all items you entrust us with by ensuring they stay secure until their final destination!
Trust in Our Experts
Get in touch if you need our help with your next move! Whether it's a small or large-scale relocation, we've got 26 years of experience that can't wait to put towards whatever task is at hand.
Similar Services We Offer: