Trust our pros at The Moving Squad to provide upfront military and government pricing, so you'll know exactly what to expect.
The Moving Squad appreciates the service and sacrifice of military and government personnel. We understand the implications of your service and your sacrifice. That's why we want to make your military relocation as smooth as possible. Additionally, we offer a 10% discount on military and government moves to show our appreciation and help you get to your next assignment without breaking the bank.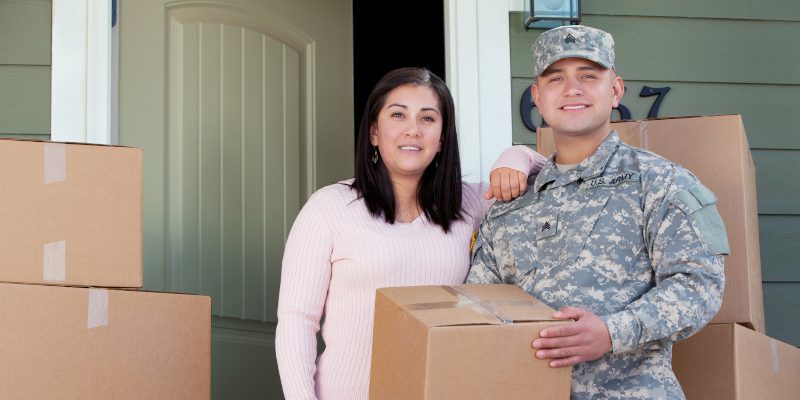 When you are required to relocate, it can often come on short notice. Sometimes a military or government relocation can even require you to depart immediately. No matter the circumstances of your relocation in the Lexington, South Carolina area, our team at The Moving Squad is here to make your transition easier.
The Moving Squad- We've Got This
Upfront Pricing For Military and Government Moves The last thing you need is a surprise bill when you get to your new assignment location. Trust our pros at The Moving Squad to provide upfront military pricing, so you'll know exactly what to expect. Packing We understand that packing can be a difficult and time-consuming effort. This is especially true if you are still trying to perform your job or have already left home for your new assignment. Let our knowledgeable and careful packing professionals at The Moving Squad take care of all your packing needs. Regardless of where you're going, we can guarantee all of your household items arrive safely and in good condition. Unique Items and Heavy Moving Needs Over the years, a military or government service family can accumulate a number of unique, fragile or heavy items that can be difficult to move. Whatever you're moving, you can depend on our experts at The Moving Squad. We've moved it all – from pianos and playsets to refrigerators, safes, and custom automobiles – and we will do the same for you. Climate-Controlled Storage Options for Military Personnel If your move is on short notice and you haven't found or been assigned permanent living arrangements in your new location, we will safely store all your items in our climate-controlled storage location. We'll carefully pack everything and securely store it until you're ready to have it all delivered to your new home. We have over 26 years of experience serving the moving needs of military families in the Lexington area. Contact our experts at The Moving Squad today and let us make your military or government move easy on you and your family.