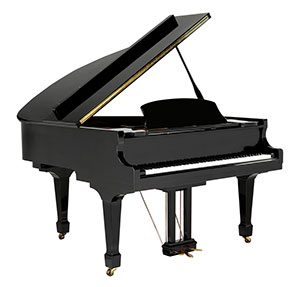 If you are the owner of a grand piano, it is likely one of your most prized possessions. This is an item that can bring so much beauty and enjoyment into any home, not to mention beautiful music. One challenge that can come with owning a grand piano is that moving the grand piano is no simple task. Your safest option if you need to move a piano is to hire grand piano movers.
If you are looking for professional grand piano movers, the best place to look is with professional movers. A professional moving company typically will employ experienced grand piano movers. When looking into different movers, be sure to ask specifically about their past experience moving grand pianos. Furthermore, you could inquire about the equipment and moving methods used to ensure their know-how.  If you have friends and/or family who own grand pianos, you may also ask around for a referral for grand piano movers. You can also hop online and search for grand piano movers in your area.
If you are looking to move a grand piano from one place to another in the Lexington, South Carolina area, call on us at The Moving Squad! Our professional grand piano movers will get the job done efficiently and ensure your grand piano arrives at its destination in the same condition it was when it left its former spot. Call us today to learn more!