The Moving Squad is Columbia's #1 choice for residential moving.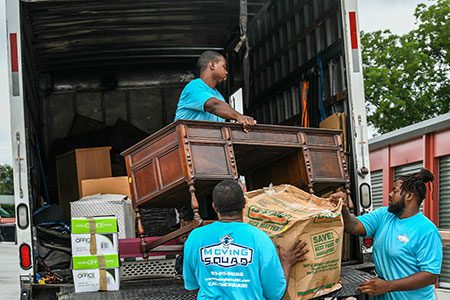 The Moving Squad is here to take care of all your moving needs! From state moves, locally within Columbia – we can handle it. No detail has been left unattended by our professional movers who are ready at any given moment in time whether you need help with packing up or unloading items from a storage unit into their new place. We're the team to call when you need an affordable, reliable company for all your next relocation needs. We specialize in safely transporting belongings and will make sure that no task goes Un-Tolved!
The Moving Squad- Movers You Can Rely On
Why Choose Us for Residential Moving?
When you're ready to make a change in your life, let us take care of all the details. We offer services for moves and renovations – from one single apartment building up through whole estates with over 26 years experience!
The Moving Squad is your one-stop shop for all things moving! We have a team of trained professionals who will handle the transportation, storage and delivery to make sure that you don't have any worries.
Fast and Friendly Service
We know that on moving day, there are always some last-minute necessities you need to take care of. We plan ahead and carefully pack your belongings so they'll be safe from harm during transport!
Attention To Detail
We take pride in our dedication to the smallest details and always striving for excellence. Our team of experts scours each shipment, looking out for your most precious cargo so you can be assured that they are carefully wrapped or protected during transport – with 100% satisfaction guaranteed!
Call For Rates. Please Fill Out Online Estimate Request!
Affordable and Up-Front Residential Moving Pricing
When you need to move any type of item, whether it's a piano or painting in your home then our team can help. We offer professional and upfront quotes so that there will never be an unexpected bill on moving day for ya! Plus with the best movers around just waiting at residential homes as well as commercial lugging services available too we ensure all items get top notch care while being moved across town—contact us today before someone else takes advantage because #1 choice or residential moving in Columbia and all across the Southeast.