Moving is a tough process! Whether you are moving across the state or across the country, getting the moving process completed can be difficult, especially when you aren't working with capable movers. Here at The Moving Squad, we want to make your moving process far less stressful, especially long-distance moving. If you are about to embark on a long-distance move, here are a few things to consider.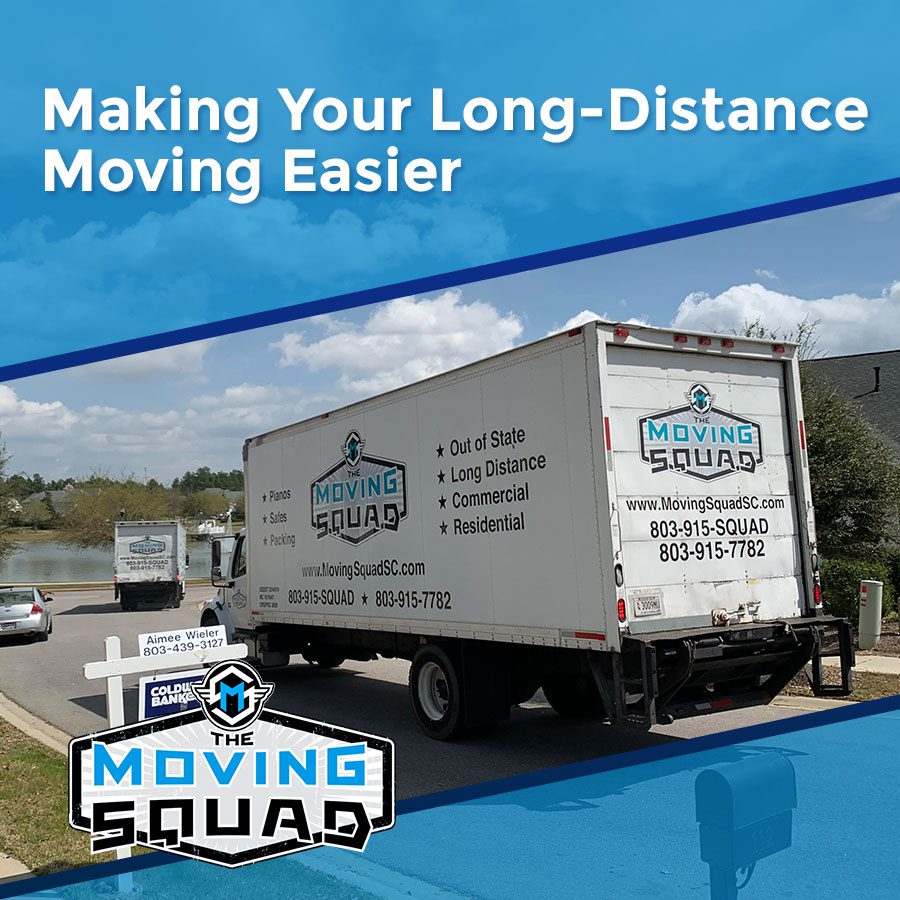 First, plan as far ahead as possible. It takes time to get your moving affairs in order and having organization and safety nets in place is crucial to a smooth moving process. Plan ahead by finding your new place to stay, changing address forms, and having your utility and internet services connected early—preferably at least a week before your scheduled move-in date.
Second, hire as much moving help as you can. Long-distance moving can be made easier by the more moving help you have. Whether that is movers packing and loading your items or by driving and unloading your items, professional movers are well worth the investment.
Third, take timing into consideration. It doesn't always work out with long-distance moving that your stuff will arrive the same day as you do to your new place. Make sure you have a list of important belongings that you'll need for the interim time, including favorite toys for children, medications and clothing to get you through. Consider storing your belongings either before or after your move and have storage options lined up.
For more information about long-distance moving, give our team a call here at The Moving Squad today!