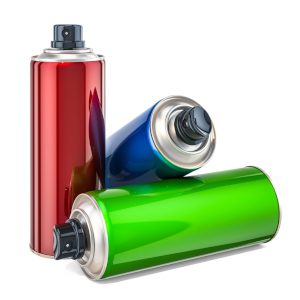 When you are going to move, whether you are moving across the town or across the country, you will likely need a moving truck to take your items from place to place. Residential moving is more regulated than you might think, and there are many things that are not allowed on moving trucks of any kind, including those that you drive yourself. Here are just a few things that you'll need to know before you go through the effort of loading up for your residential moving process.
You can't pack combustibles– and some other strange stuff, too! When you are moving, there are not going to be controlled temperatures inside the moving truck. This makes a lot of items unsafe to move, including things like aerosol cans (spray paint, hairspray, etc.), guns and ammo, charcoal, cleaners with bleach or ammonia content, lighter fluid, nail polish and nail polish remover, gas or oil, paint, and pesticides. Trying to sneak these items in the moving truck can lead you with some serious fines.
Valuables should go with you, not the moving truck. There are some things that can't be replaced and shouldn't be risked during residential moving. If you are wondering about an item that is valuable or would be hard to replace, then keep it with you where you can keep an eye on it.
If you have questions about the residential moving process, then contact us here at The Moving Squad to learn more!